The first indication that you are in the vicinity of Melon Dixon Melons is the smell. You will smell the sweet aroma of Dixon Melons well before your eye's catch a glimpse. Follow your nose to the tastiest vine ripened melons that will ever delight your tastebuds!
Once you've spotted a Dixon, take a good look. Our cantaloupe are vine ripened and will have a pale yellow skin. The color is how we know they are ready out in the field. Once the color changes from green to yellow, they slip right off the vine and are ready to eat immediately. Dixon Melons will not be soft because they are fresh and don't need to sit on the counter to ripen. If you're not going to eat them right away, put them in the refrigerator to ensure they stay fresh.
When looking for Dixon Melons at a Farmers' Market, keep an eye out for our bright yellow and blue signs and the smiling faces ready to assist you! A Farmers' Market is the best place to find all the varieties of melons we grow. Dixon Melons grows more than just cantaloupe, so get out to the Farmers' Market nearest you and try them all!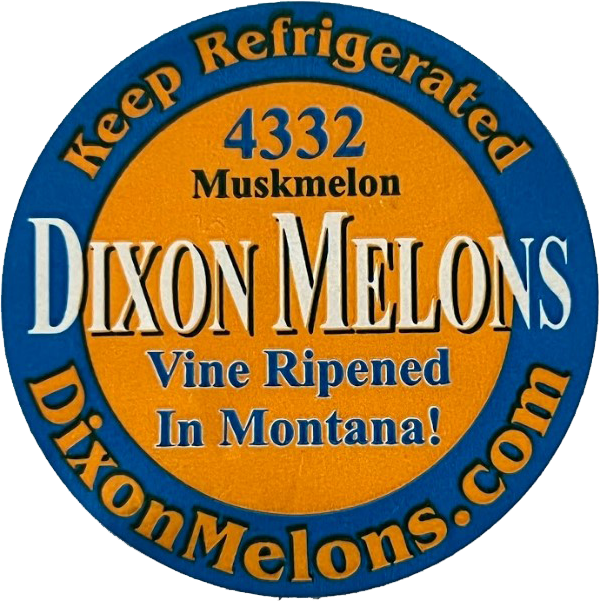 Dixon Melons are in most grocery stores in western Montana! Our stickers adorn each melon that goes to the stores.
If it doesn't smell like a Dixon Melon, look like a Dixon Melon, feel like a Dixon, and doesn't have a Dixon Melon sticker…it's not a Dixon Melon!